When customers drop their vehicles off at our shop they usually come in bad shape and require body repair work. After the work is completed and we hand you the keys back its been a time-honored tradition at New Image Auto Solutions to return your vehicle detailed and cleaned from the inside out, which should be the standard in every body shop in America.
Why We Detail The Customers Vehicles
This is a complimentary service we include at our shop, We take great pride in our work and we take pleasure in seeing a happy customer drive off in a sparkling vehicle. Besides the fast and friendly service we feel the importance to go to extra lengths to satisfy our customers, we understand that sometimes the smallest details go a long way. In the automotive industry appearances matter so you will regularly see cars parked outside of our establishment in showroom condition. The atmosphere of every busy auto body repair shop is undeniably dusty and dirty as a reflection of how hard we are working to restore your vehicle. Our technicians are specially trained to be mindful of preventing dust and dirt from staying away from your ride as much as possible because afterward we hand wash everything.
What kind of auto detailing can you expect
When you get our detailing service you can put your mind at ease because we have over 10 years of auto detailing industry experience from handling vehicles on a day to day basis. Our specially appointed detailers will cater to your specific needs and clean your vehicle as if it were their own.
Our auto body shop uses high quality detailing products, deionized spot-free water, microfiber wash mitts & towels as well as perfected detailing techniques. We offer the added advantage of having a superior knowledge of rare paints and finishes. Some of our clientele prefer us to detail rare and exotic vehicles over their local car washes because of the quality of work and effort we put into our details.
We offer detailing services if you're not requiring any bodywork or repairs simply drop off your vehicle with us, schedule an appointment, or take advantage of our convenient valet service. we will expertly detail your car for you while you run errands or are at work. When you return your clean and beautiful automobile will be waiting for you.
The Final Inspection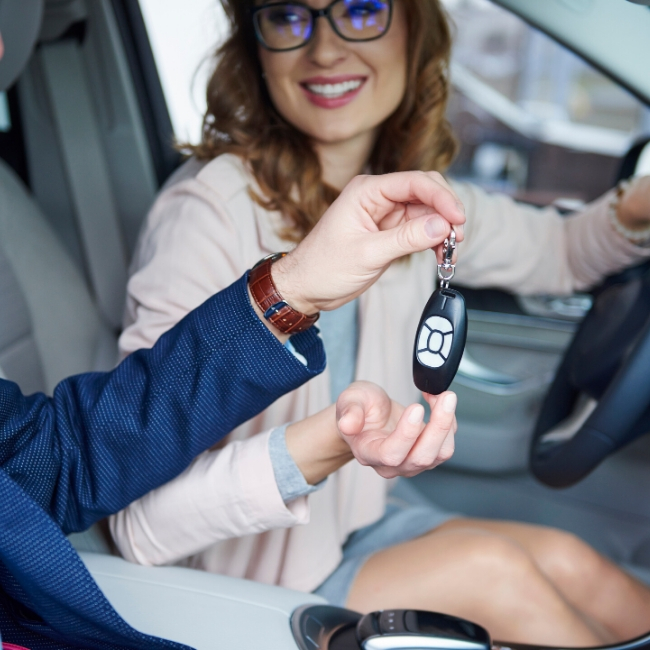 After you get the call that your vehicle has been repaired we understand that you're anxious to see if the job has been done right and we encourage you to closely examine the work to ensure that everything is beyond satisfaction.
Even when our technicians have the factory paint numbers, one of the most difficult nuances of the collision repair job is matching paint to the rest of your automobile. With faded paint from older vehicles, our technicians still have to add a minor tint to get your car's restored finish perfect which requires a complete detail so the average consumer can make a fair assessment.
Many cars on the road have what's called an "orange peel" paint texture that's sometimes hard to duplicate. It's easier to determine the quality and pick up your vehicle during the day and look at it in the bright sunlight but if you must retrieve your vehicle at night there's no need to worry because after we finish detailing your car will still glimmer under the street lights.
When inspecting, get up close first, and then step back several paces from the vehicle to pick up any panel paint inconsistencies. We challenge our customers to look for any flaws because at New Image Auto Solutions the bodywork is done with pinpoint accuracy and exquisite detail. Dirt can hide the smallest imperfections so that is why we believe your car should be spotless before you give us the thumbs up.
It is part of our formula for success that even your floor mats should be dust-free and no old parts or materials are left behind, not even a nut or bolt.
We Don't Skip On The Wheels
Numerous clients need a straightforward cleaning when they go to the carwash and many detailers just rush the job and forget to properly clean the wheels. Wheels get hammered every day from brake dust and outside debris on the California roads.
Brake dust contains little iron particles and when they combine with water or dampness from the morning they will rust into the finish of the wheel making it important to have them closely detailed. If requested we can put on a small amount of tire shine to give your wheels a more radiant look afterward.
Protecting Your New Paint From The Sun
Los Angeles is considered to have beautiful weather all year round but for vehicles, the UV rays from the sun can do damage to the paint. Car owners should avoid parking their cars in the sun as often as they can or use a car cover if desired, before putting on the cover make sure the vehicle is clean dry and free of dust first.
Overexposure to the sun can lead to peeling, cracking and a faded paint finish, we have seen paint get ruined in some cases where car owners have not had the ability to keep their automobiles in the garage. Fortunately, we have a solution to this problem. You may request us beforehand to apply a UV protectant to your vehicle for a nominal fee that will leave your car with a shiny glossy finish.
Final Thoughts On Body Shops Offering Free Detailing
No other body shop in Silver Lake offers car detailing services to the extent that we are willing to provide. Once you experience our car detailing you may want to get your vehicle detailed by us over and over again. We can serve as your neighborhood auto body shop and a top-notch car detailing center. Don't go on wondering if you have to visit the car wash after you come to our shop. Call us today!

We provide auto body paint service in Silver Lake, CA that will make your vehicle look new again. Paint chips are inevitable and can accumulate on the California freeways, but with our professional touch, any blemishes can be repaired quickly and easily! We offer...